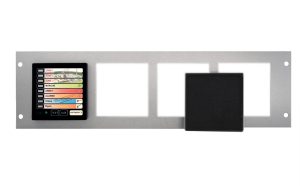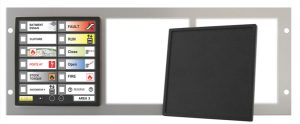 19-inch front panel in brushed aluminum Ht: 3U / 4U
For bay, predrilled with 3 holes 138x138mm.
For bay, pre-drilled with 4 holes 92x92mm.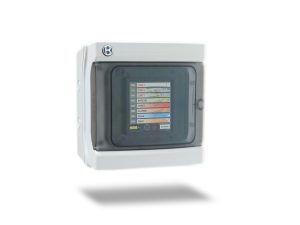 Pre-drilled empty wall box
For 1 panel 96×96, for surface mounting.
Dimensions (wxhxd): 215x205x105mm.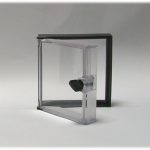 Waterproof front panel with "quarter-turn" closing button
Format DIN96x96 / DIN144x144.
IP54 waterproof front mounted directly on the front of the product.
An O-ring seals between the sheet metal cabinet and the panel.
The front consists of an opening transparent door.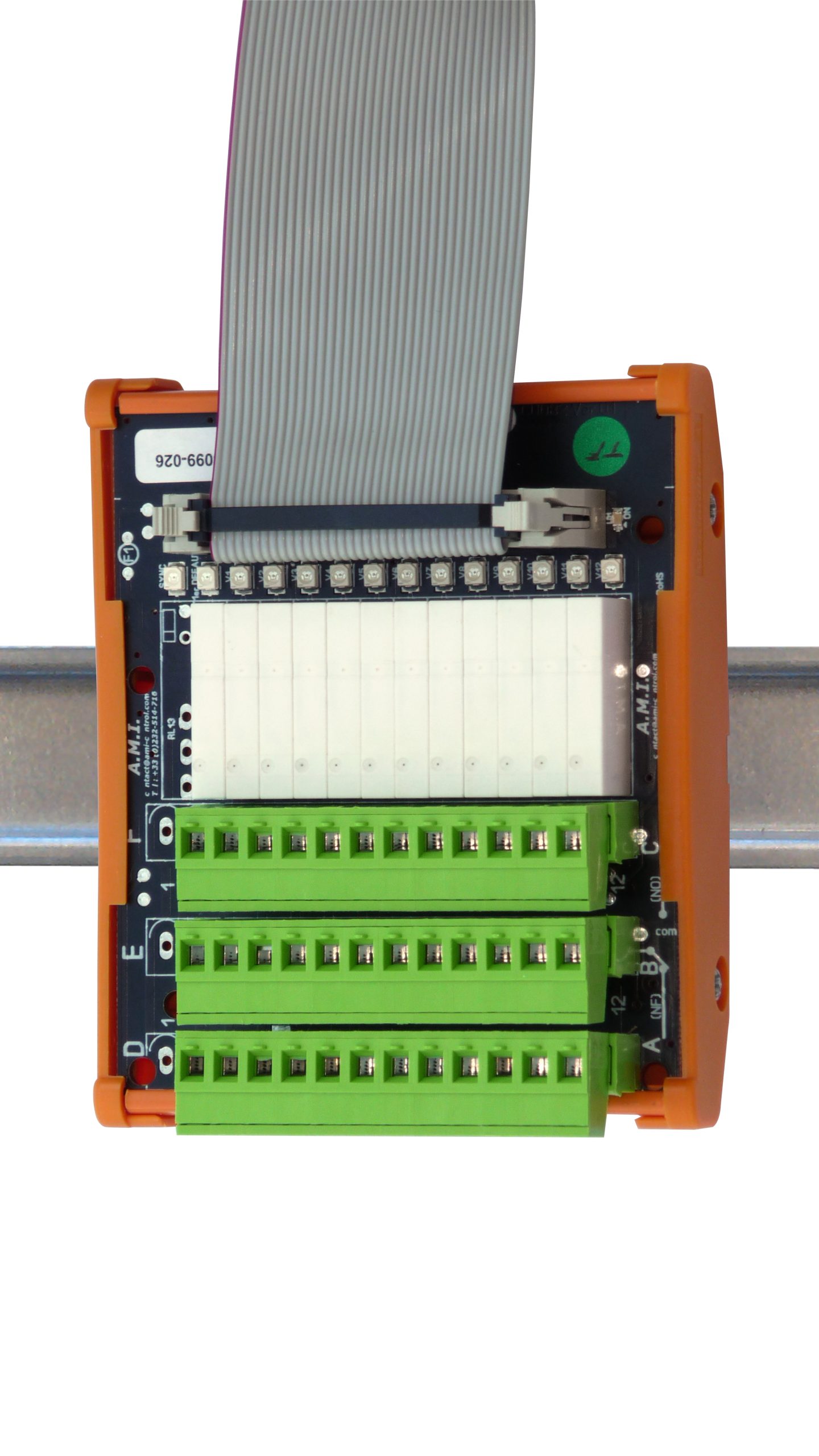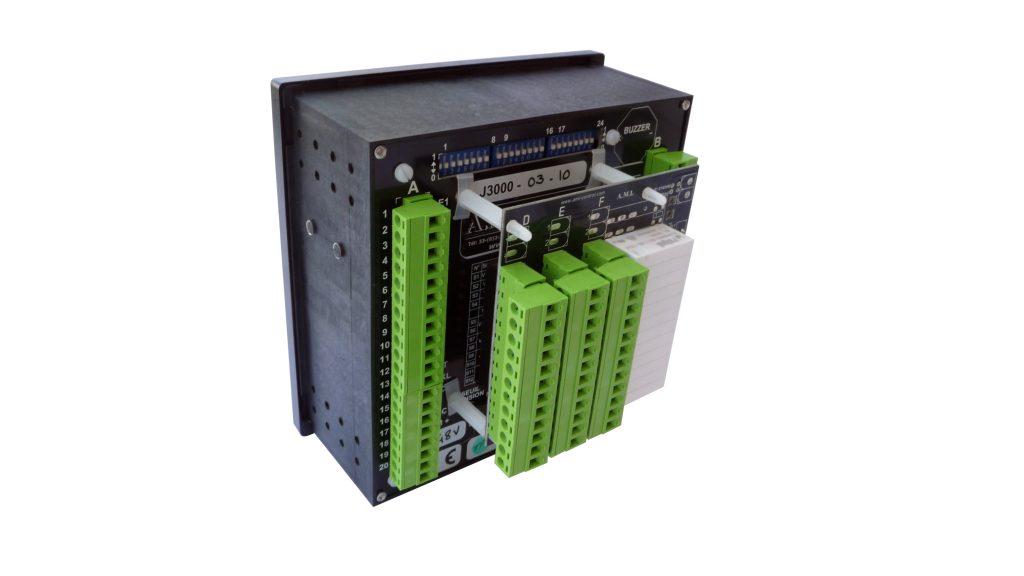 Fitted with relays, these interface cards deliver a 1RT changeover dry contact (voltage free) with galvanic isolation for each output. The galvanic isolation allows use with a different voltage between the contact circuit and that of the panel (example: panel supplied with 24Vdc and output contact on 230Vac network). Galvanic isolation protects the panel in the event of overvoltage or overcurrent on the contact circuit. Comes in two types of mounting: – Mounting on DIN rail support at the back of the cabinet. Quick connection to the panel by ribbon cable. Avoids too many wires on the cabinet door. – Drawout mounting on the back of the panel (for J3105 only) These cards allow secure use of "open collector" outputs with maximum safety. The relays are powered directly from the panel. Characteristics of the contacts: 1RT 6A/24Vdc or 48Vdc – 0.15A/240Vac – An LED on each relay displays its state. – 3 removable terminal blocks are available (one for the "NC" contacts, one for the "C" contacts, the last for the commons). These cards exist in version: – With 12 1RT type relays (as many relays as there are outputs) – With 2 1RT type relays with selectors, it allows the channels to be sorted in two directions: Electrician/mechanic or High-risk alarm/Ordinary alarm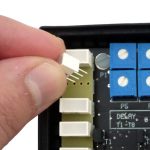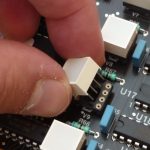 Complementary LEDs for color change
On some products (J1850, J3500), the LEDs are mounted on a removable support, allowing easy color change from the front. The possible standard colors are: Red, Green, Yellow, Blue, White. The lifespan of this type of component is practically unlimited. The low consumption (20mA max per LED) and the excellent luminosity contribute to the reliability of the J3500.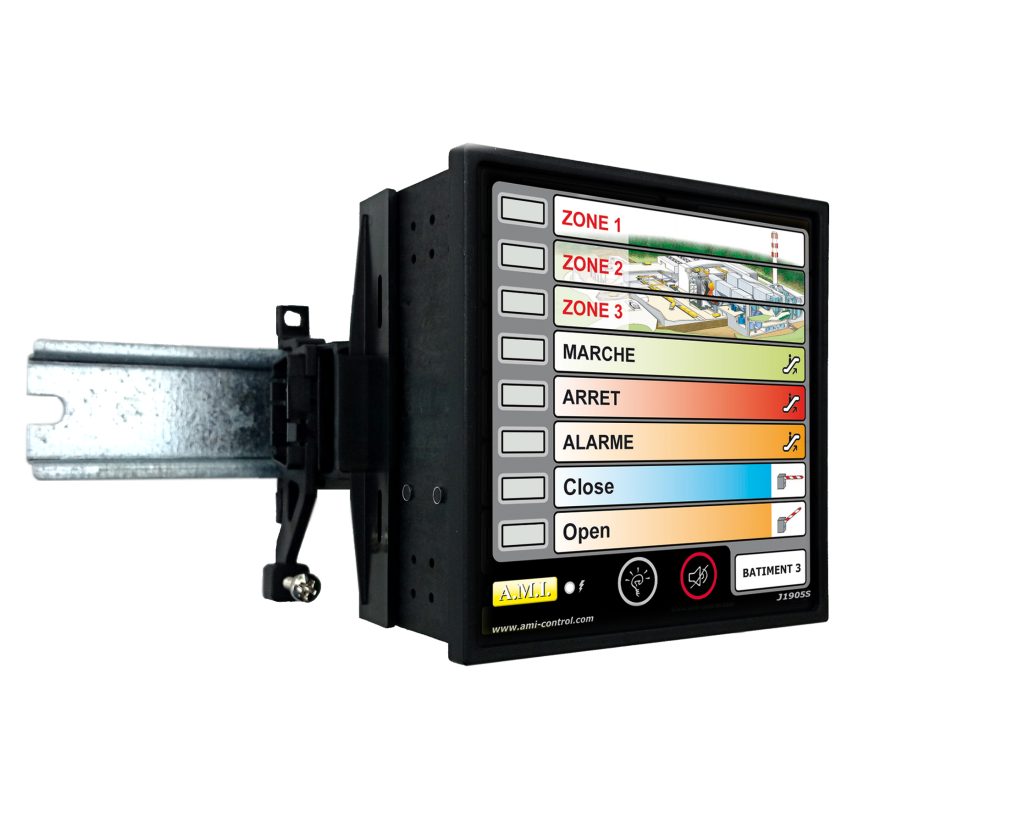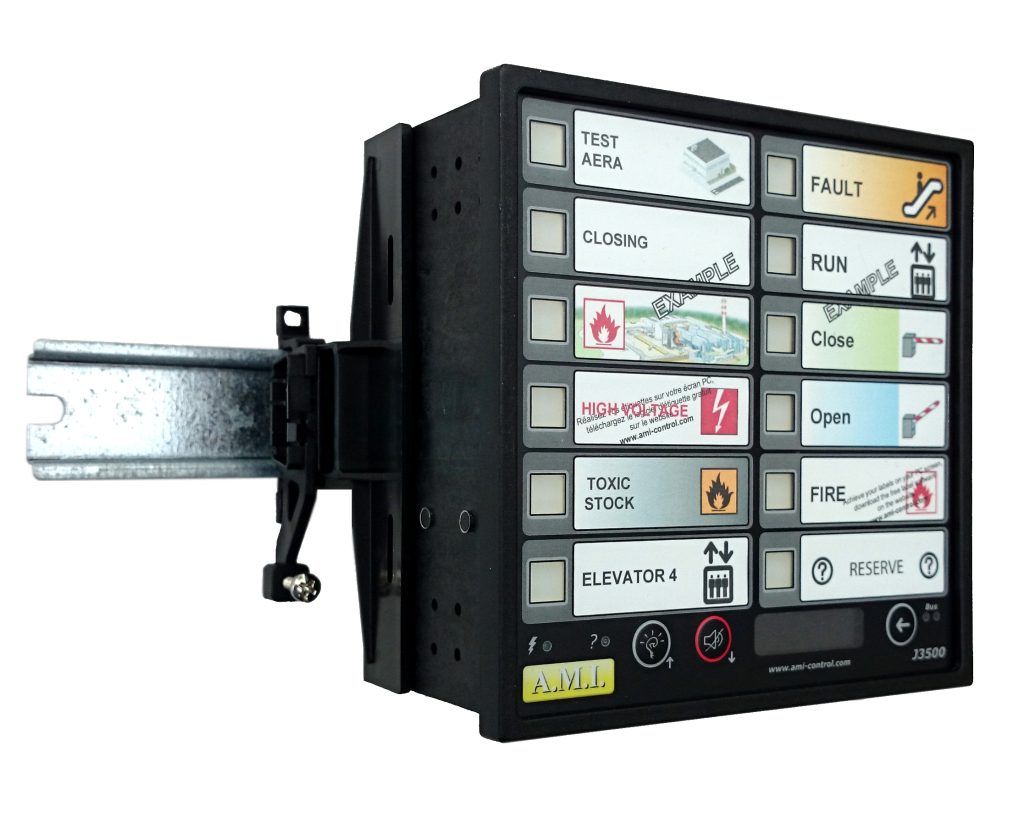 Adapter for mounting on TS35 profile DIN rail
For box format DIN 96x96mm and 144x144mm. This kit allows the panels to be mounted on a TS35 profile DIN rail, while maintaining the display towards the operator.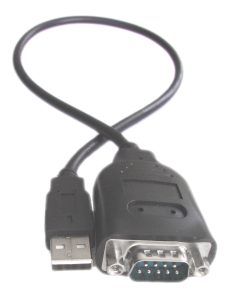 Adapter for configuration on PC
This adapter allows the connection between the J3500 and a USB port of a PC in order to be able to configure the J3500 in an easy way. It connects directly to the RS232 cord supplied with the J3500.